December 13th, 2018 by Kate Armel
QSM has recently released an update to the feature-rich SLIM-Suite of tools.  For a detailed list of updates, download the SLIM-Suite 10.1 release notes. The 10.1 desktop release updates the look and feel of SLIM-Suite tools with easier-to-read fonts and a cleaner, simpler color palette inspired by modern Business Intelligence and Data Analysis applications. A new, high resolution theme also offers better support for high DPI and high resolution monitors.
Bird's Eye Staffing View
Many of the visual updates are subtle, so this post will cover the high impact features you're likely to notice on upgrading to SLIM-Suite 10.1. In SLIM-Estimate, cross-hatched phase shading on time series charts has been replaced by lighter, transparent curve fills that grow progressively darker for successive phases.  The view below shows staffing over time, not broken out by role, for a project using a traditional lifecycle.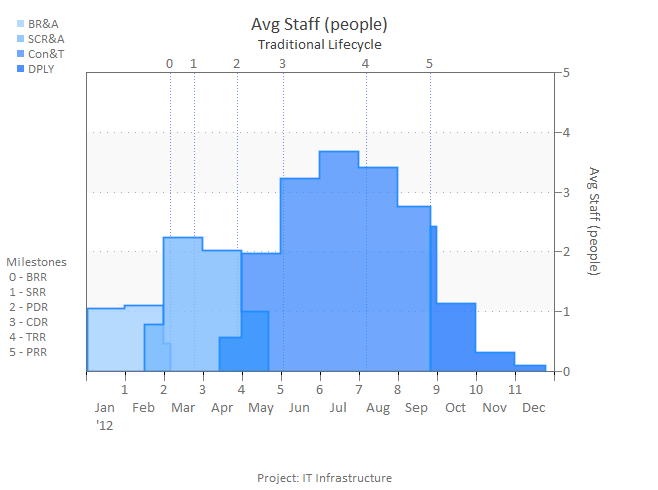 Detailed Staffing View
Agile projects may prefer a more granular view of project staffing by role, with sprints delineated over the project timeline: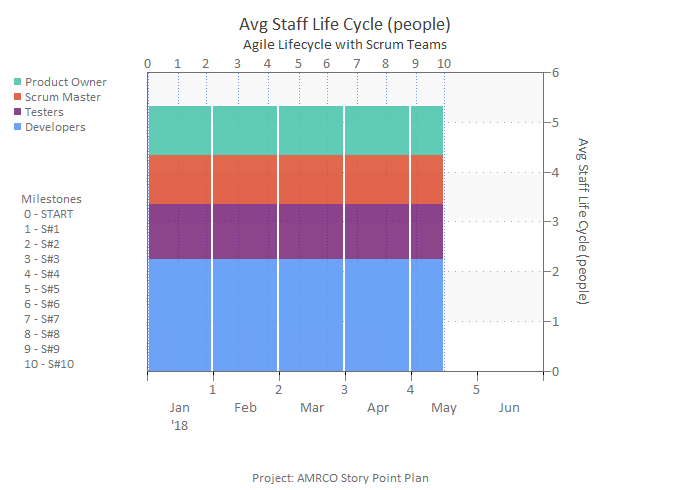 Task-Based Schedule View