October 28th, 2020 by Elisabeth Pendergrass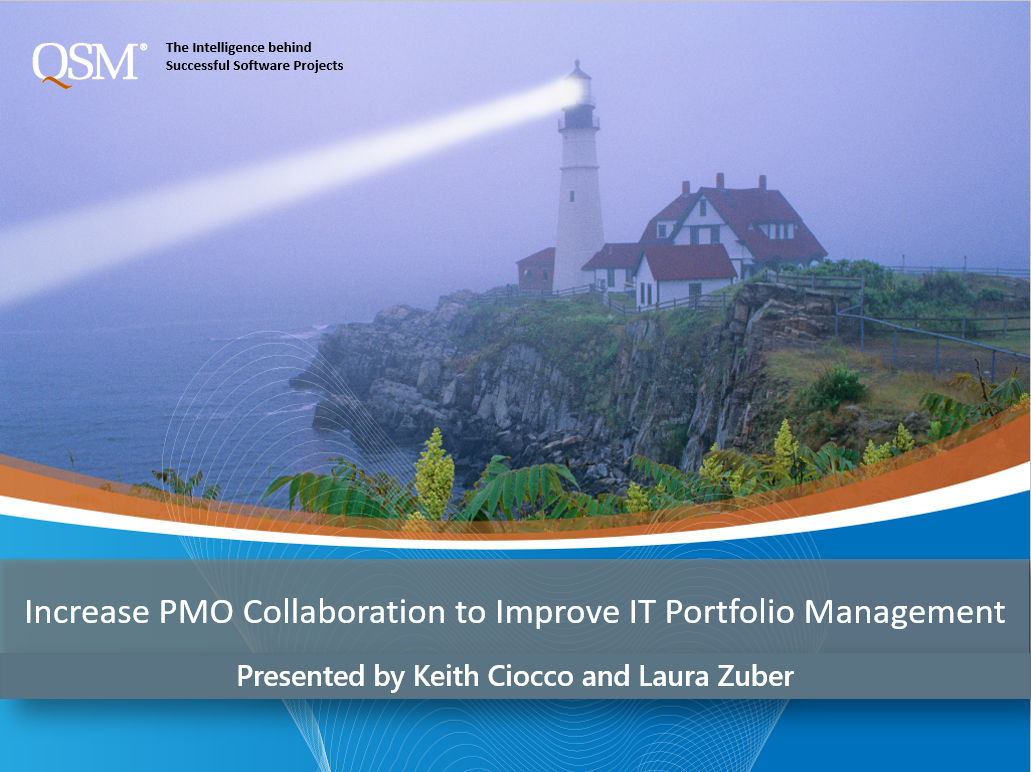 If you were unable to attend our recent webinar, "Increase PMO Collaboration to Improve IT Portfolio Management," a replay is now available.
IT project portfolios are diverse - technologies, platforms, methods, resources and more! Ensuring that project priorities align with business strategies and resource demand requires project intelligence and better estimation capabilities. Join Keith Ciocco and Laura Zuber for this PDU-approved webinar to learn how to leverage centralized data about scope, capacity, cost, staffing and quality to explore estimate solutions that overcome common PMO challenges of shrinking budgets and scarce resources. See how tailored access and process workflow increase visibility and provide the tools for effective project prioritization, review and governance.