January 9th, 2015 by Laura Zuber
I am excited about the resource demand management capabilities in our newest SLIM-Estimate release (8.2). Software project estimates can now provide a breakout of Full Time Equivalent (FTE) staffing requirements by role by month. The staffing profile below shows how different roles, or skills, are required at different points in the schedule, based upon a particular development methodology. You can see that 6 FTE Programmers are needed by the month of May. Producing a high-level, scope-based estimate early in the software development lifecycle with detailed resource demand data helps the PMO and portfolio managers determine the best timing for project resource allocation, and setting project start dates that maximize productivity and reduce bottlenecks.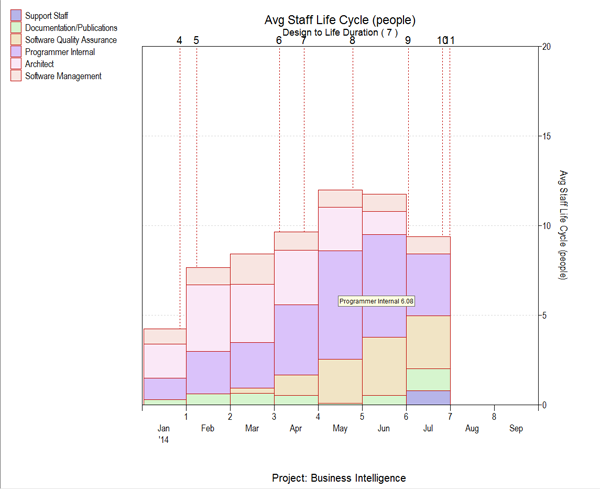 Once the estimate and resulting project skills allocation plan has been approved, resource demand management has not ended. Tracking actual staffing at the skill and task level for in-flight projects not only ensures the right people are working on the right things, meaning that product development is on track, it also allows timely resource plan adjustments to address unforeseen staffing needs.