September 20th, 2022 by Elisabeth Pendergrass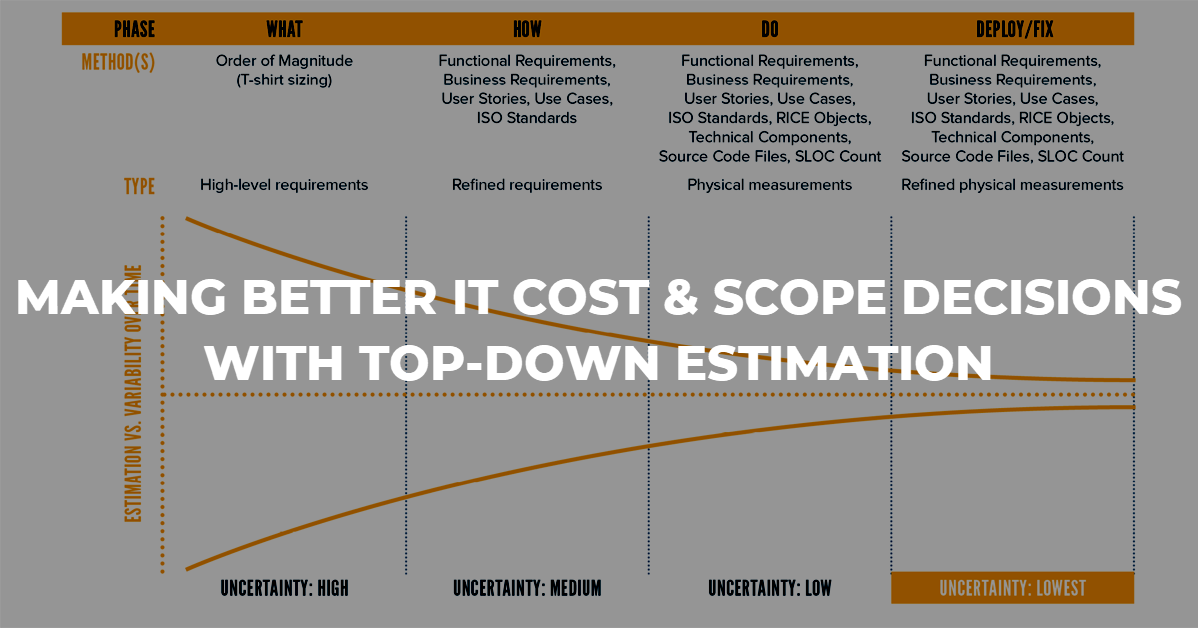 If you were unable to attend our recent webinar, "Making Better IT Cost & Scope Decisions with Top-Down Estimation," a replay is now available.
This year thousands of software, cloud migration, and IT development managers will spend long hours developing very detailed, bottom-up plans. Unfortunately, many of these plans will be unreliable, because they don't take into account the big picture. Generating top-down estimates, before detailed planning occurs, allow managers to see the overall development and delivery targets for cost and scope. This allows for managing project expectations and even negotiation before work gets underway.
This presentation includes a Q&A session with the audience and covers such topics as:
How to generate top-down estimates early in the decision-making process
Best practices for IT estimation
How to leverage historical data to improve estimation
Keith Ciocco has more than 30 years of experience working in sales and customer service, with 25 of those years spent with QSM. As Vice President, his primary responsibilities include supporting QSM clients with their estimation and measurement goals, managing business development and existing client relations. He has developed and directed the implementation of the sales and customer retention process within QSM and has played a leading role in communicating the value of the QSM tools and services to professionals in the software development, engineering and IT industries.