September 1st, 2021 by Elisabeth Pendergrass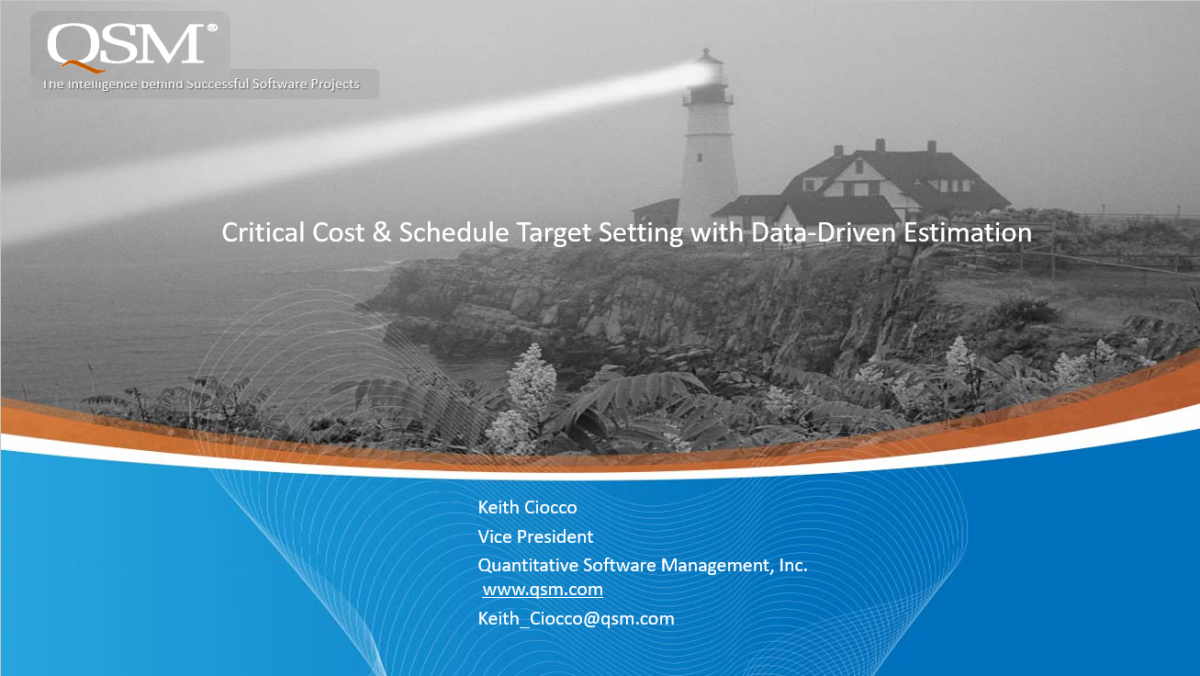 On Wednesday, September 15th at 1:00 PM Eastern, QSM will host a free webinar, "Critical Cost & Schedule Target Setting with Data-Driven Estimation."
It might come as no surprise that technology organizations will spend millions of dollars this year on agile and traditional development programs. But did you know that many will lose big money and time because they don't have an effective way to establish and negotiate reasonable cost, schedule, and quality targets? In this webinar, Keith Ciocco will demonstrate how we use the QSM estimation tools to manage these major challenges and the uncertainty that can come with very early critical planning decisions.