November 10th, 2021 by Elisabeth Pendergrass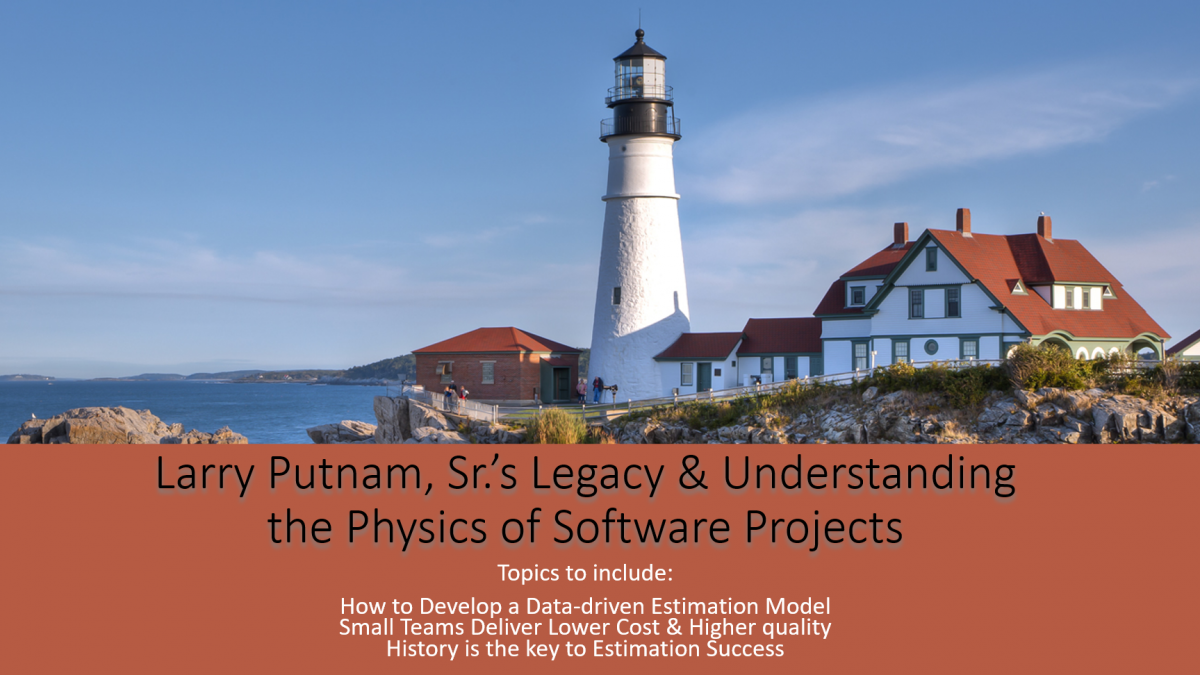 If you were unable to attend our recent webinar highlighting the pioneering measurement work by Larry Putnam, Sr. and how it applies to today's estimation challenges, a replay is now available.
QSM was deeply saddened by the passing of our founder, Larry Putnam, Sr. just a few months ago. Larry's left behind a 40 year legacy in the software estimation and measurement field. His models were the basis for our SLIM-Suite of tools and many of his discoveries about the behavior of software projects still hold true today. In this webinar, his son and QSM Co-CEO Larry Putnam, Jr. reviews Larry Putnam, Sr.'s original research and the data it was based on. He then explores if that original research continues to stand the test of time when compared with data derived from modern development approaches. He also shows how modern agile development practices exploit some of the laws Larry discovered over 40 years ago. Finally, he discusses the role of estimation in today's increasingly agile world.