Practical Software Measurement
With the most recent spurt of inclement weather, there is really no denying that winter is here. After awaking to about 4 inches of snow accumulation, I begrudgingly bundled myself up in my warmest winter gear and proceeded to dig out my car. Perhaps the brisk air woke me up faster than usual because as I dug a path to the car, I began to think about software testing, specifically how effective early testing can reduce the chances of schedule slippages and cost overruns. Allow me to explain.
On Thursday, Jan 29th at 1:00 PM EST, QSM's Joseph Madden will present "Avoiding Disaster in IT Outsourcing: A Quantitative Solution for Vendor Management."
In the Forbes article "Now Every Company is a Software Company," David Kirkpatrick argues "regardless of industry your company is now a software company, and pretending that it's not spells serious peril."
As organizations in nearly every industry sector transform into software companies, many executives, project managers, and procurement departments are being thrust into the role of managing IT vendors on software projects, yet they do not have the expertise to do so effectively. Typical pain points include:
I am excited about the resource demand management capabilities in our newest SLIM-Estimate release (8.2). Software project estimates can now provide a breakout of Full Time Equivalent (FTE) staffing requirements by role by month. The staffing profile below shows how different roles, or skills, are required at different points in the schedule, based upon a particular development methodology. You can see that 6 FTE Programmers are needed by the month of May.
It is no coincidence that this year's release of the 2014 QSM Software Almanac has been coined the Research Edition. The data, research, insights, analysis and trends packed into the 200+ page book truly make it the ultimate resource for software development and estimation. That said, I thought I'd share just a few of the highlights from this year's Almanac as a little teaser to what you'll find when you download the full (and free) resource.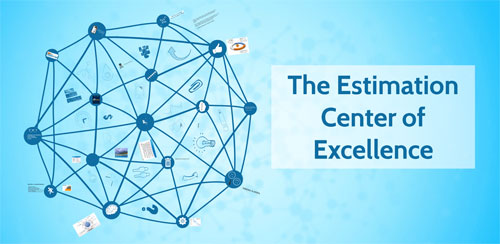 QSM's recent webinar, Organizational Success; A Practical Guide to the Estimation Center of Excellence, presented by J.D. Ottenbreit, featured a lively Q&A session from our audience. Here are the highlights:
I like to ski. I mean really like to ski. I've done it for a long time and I fancy I'm quite good at it. I Iike to have the latest gear too. So I have this Ski Tracks app on my iPhone see. It's very cool. When I start skiing for the day I set it going and it records every run I make: the altitude, the speed. Heck, it even tracks your runs on a map that you can export and relive on Google Earth. Really.
Ski Tracks also summarizes your days' efforts showing the total number of runs, the total vertical skied, the maximum altitude, the time spent skiing, the distance traveled, the angle of the slope…
A Hard Day on the Slopes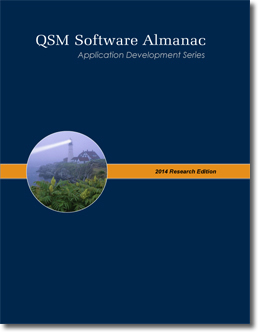 After many months of research, I'm pleased to announce that today QSM has released the 2014 version of its Software Almanac. A follow-up to the previous version released in 2006, this 200+ page book includes more than 20 articles on topics such as metrics, agile methodology, long term planning, and trends in software development.
On Wednesday, Nov. 13 at 11:00 AM EST, QSM's Larry Putnam, Jr. will present IT Demand Management and Capacity Planning: Why Estimation Is Vital to Balancing the Scale, a PDU-approved webinar for ITMPI.
Estimation is critical to IT demand management as today's senior IT executives deal with a familiar challenge - how to balance the size of the development team with the company's software wish list. Modern estimation techniques offer critical insight into this challenge. In this webinar, you will learn the ins and outs of estimation and how to effectively utilize estimation to ensure project success.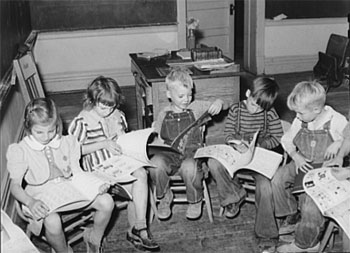 Software project benchmarking and estimating leverages the power of historical project data to do solid project estimates, yet the concepts behind such processes are often not well understood. Benchmarking and estimating rely on productivity comparisons with completed (actual) projects in a historical database and on parametric equations that mimic real life. I find that technical concepts such as software estimation or benchmarking often can be explained by using analogies that work in other industries.