Practical Software Measurement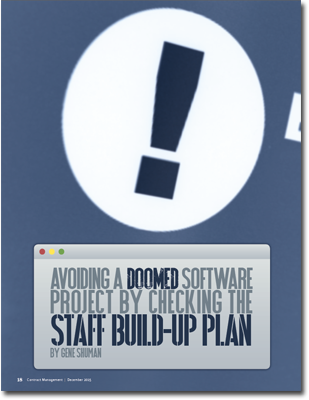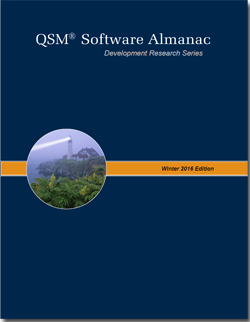 Let's face it -- times have changed since the initial principles of predictive analytics and software estimation were established. Today more than ever, we live in a time where there is an incredible dependence on software – it is the cornerstone of almost every business. Risk management and cyber vulnerabilities are now major concerns that weren't even on the radar decades ago.
We speak to a number of scrum masters, project managers, and CIOs each month. QSM does research on software development projects - all types, including agile and waterfall. We work with a huge database of completed software projects, updated with new industry data on a regular basis. We provide predictive analytics and we study cost, schedule, risk, quality, size, resource demand management, business intelligence, and vendor management.
Major corporations spend millions of dollars each year writing proposals to win software and systems business. They typically have a team of people that spend hours or days in strategy meetings to write what they hope will be a winning bid. Usually these companies are responding to a "Request for Proposal" which is sent out to a number of competitors. It's almost like a sporting event. Let the games begin! Our team versus theirs. Sometimes jobs are on the line. No one wants to have to lay off people because there is not enough business coming in the door.
If you were unable to attend our recent webinar presented by QSM's Andy Berner, a replay is now available.
As companies try to innovate and at the same time keep software development costs in line, balancing the projects you plan with the resources you need becomes a major challenge. Portfolio and resource management systems, such as CA PPM (formerly known as CA Clarity), have many of the ingredients you need to meet that challenge, but a key ingredient is missing: credible resource demand for the projects you plan to do.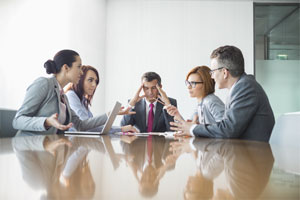 One thing that I hear from project managers on a regular basis is that estimating a software project is a really tough thing to do. I have to tell you that it doesn't have to be that way. Here are some reasons why project estimation can be easier than you think.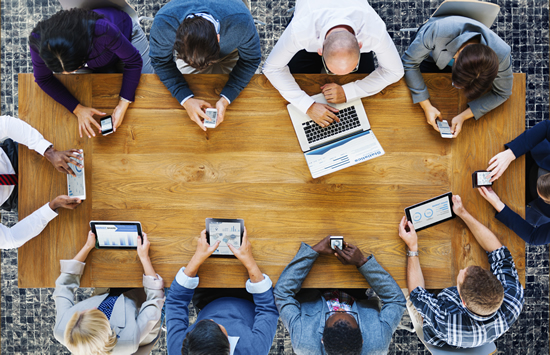 In a recent webinar on using the SLIM tools and methods in an agile environment, we showed a template for agile projects included with SLIM-Estimate. I was asked, "Since agile teams are a fixed size group that stays together throughout the work on the release, why doesn't the agile template use the Level Load shape?" My answer was the typical short answer to a complex question, "It's complicated and it depends." In this blog, let's take a look at some of those complications and dependencies.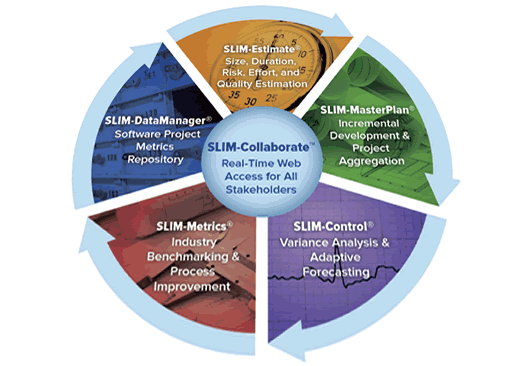 We're happy to announce the launch of SLIM Collaborate™ 2.0, the solution formerly known as SLIM-WebServices. The new name better represents how our customers use this "light and lean" version of our trusted software estimation, tracking, and benchmarking suite.
QSM is a leading demand and vendor management company. We have many years of experience working with outsource management professionals, evaluating software project vendor bids and monitoring the development progress of those bids for our clients. We are often hired to help them with their vendor management process because their past projects have failed to meet cost, effort, reliability, and duration expectations.