QSM Function Point Analysis Services
QSM, a pioneer in the field of measurement and estimating, offers function point counting and analysis services in addition to its other consulting offerings. QSM has been collecting and analyzing function point data since the mid 90's and has IFPUG Certified Function Point Specialists (CFPS) in the US and Europe that can deliver function point counting, as well as industry-leading benchmarking services. All QSM services are backed by the QSM historical database that currently contains over 10,000 historically completed projects. Thousands of these projects have their functional size measured in function points, as well as many other valid size measures.
QSM Function Point Analysis Overview:
Function point analysis is a technology and platform-independent functional sizing method based on an International Organization for Standardization (ISO) standard that has been used for nearly 30 years.
A consistent functional size facilitates an "apples-to-apples" comparison of different alternatives as well as benchmarking against historical data.
Function points are one of the sizing inputs used by the Software Lifecycle Management (SLIM) parametric estimation tool to generate cost, effort, schedule and reliability estimates.
For consistency of counts, the International Function Point Users Group (IFPUG) maintains the standard counting practices manual. QSM is a corporate member of IFPUG.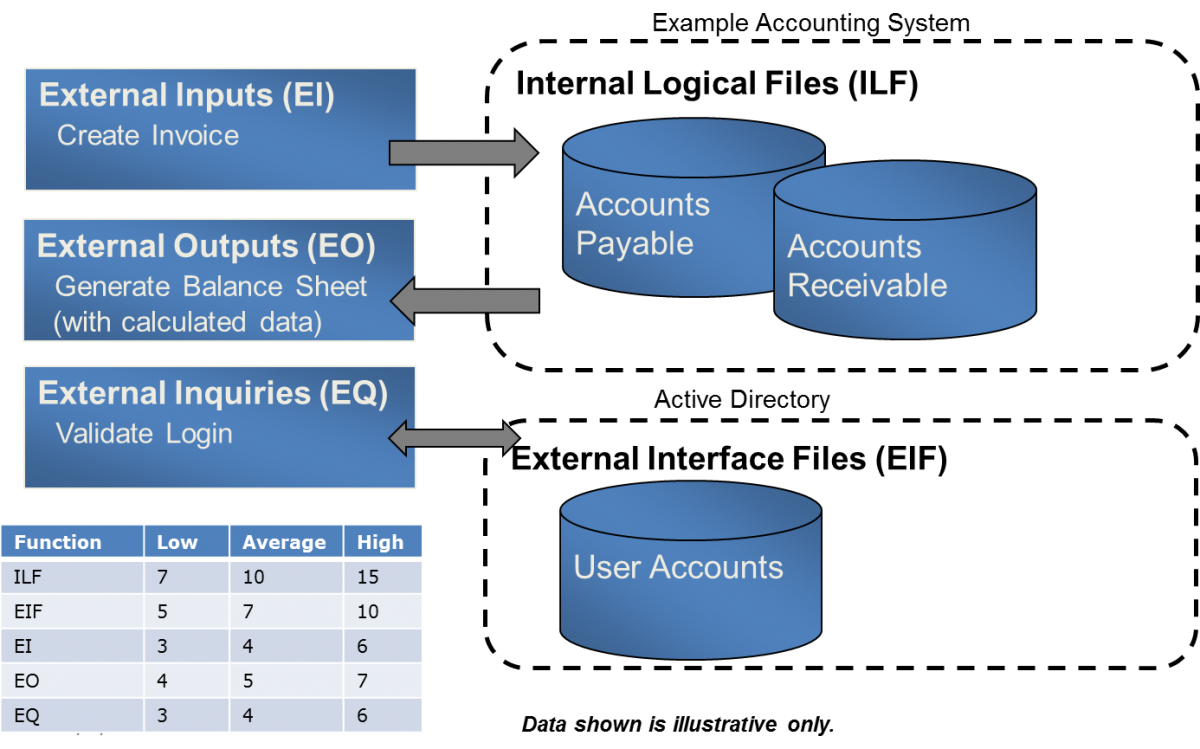 Contact us today to see how QSM can satisfy your function point analysis needs.