Languages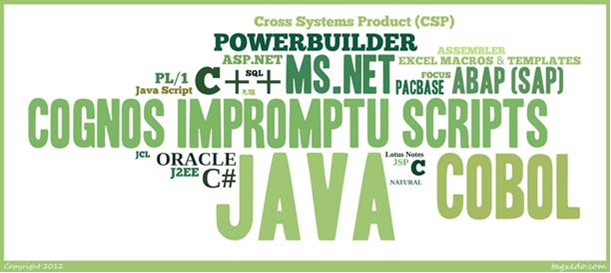 In response to my previous post, I made a new word cloud for the top 25 programming languages in the QSM historical database from 2008 to present.
One striking difference between this word cloud and the last week's is that the font sizes are much smaller, due to the smaller sample size. Since word clouds use font size to represent size within a sample, this is expected since the entire QSM database is larger than the sample from 2008 to present.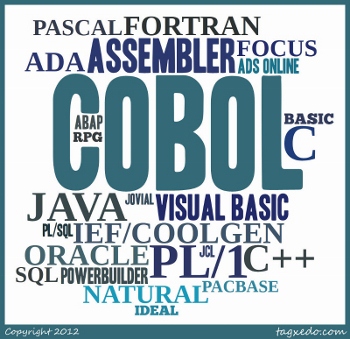 Since I began working with SLIM-Metrics and the QSM historical database, I've been interested in unique ways to present information. I've written before about how others pair data and design to visualize patterns, but this is my first attempt: a word cloud.